FasterPay for Wix
FasterPay partners with Wix to allow merchants anywhere in the world to accept payments
---
Prerequisites
In order to use the Wix FasterPay app, you need to have an active Wix account. If you do not have one, please create an account.
You'll also need a FasterPay account. You can register here: FasterPay Sign-Up
Please check the title FasterPay for Wix on the sign-up page before you register.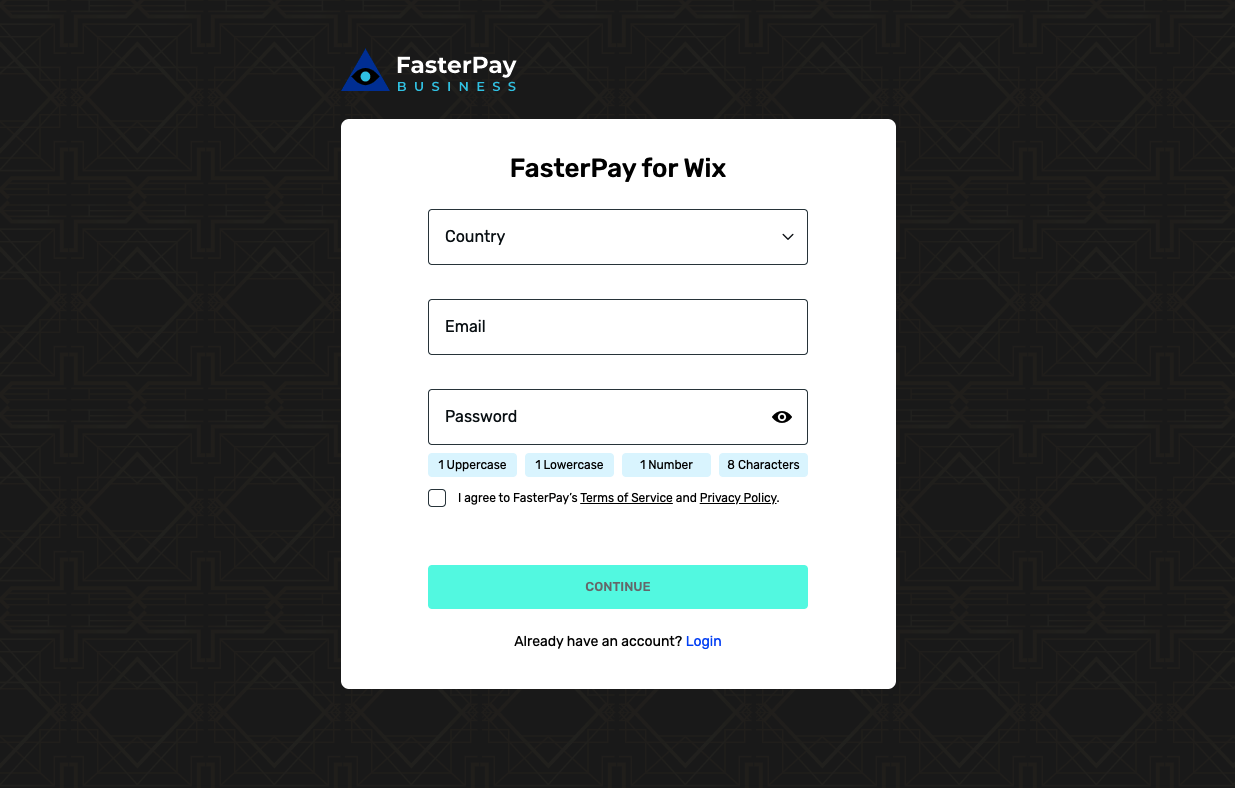 ---
Step 1: Set up your shop
You can start setting up your shop using the instructions from Wix's getting started tutorial.
---
Step 2: Connect the FasterPay app for Wix
Select the site where you want to use FasterPay as a payment gateway
Go to Settings → eCommerce & Finance → Accept Payments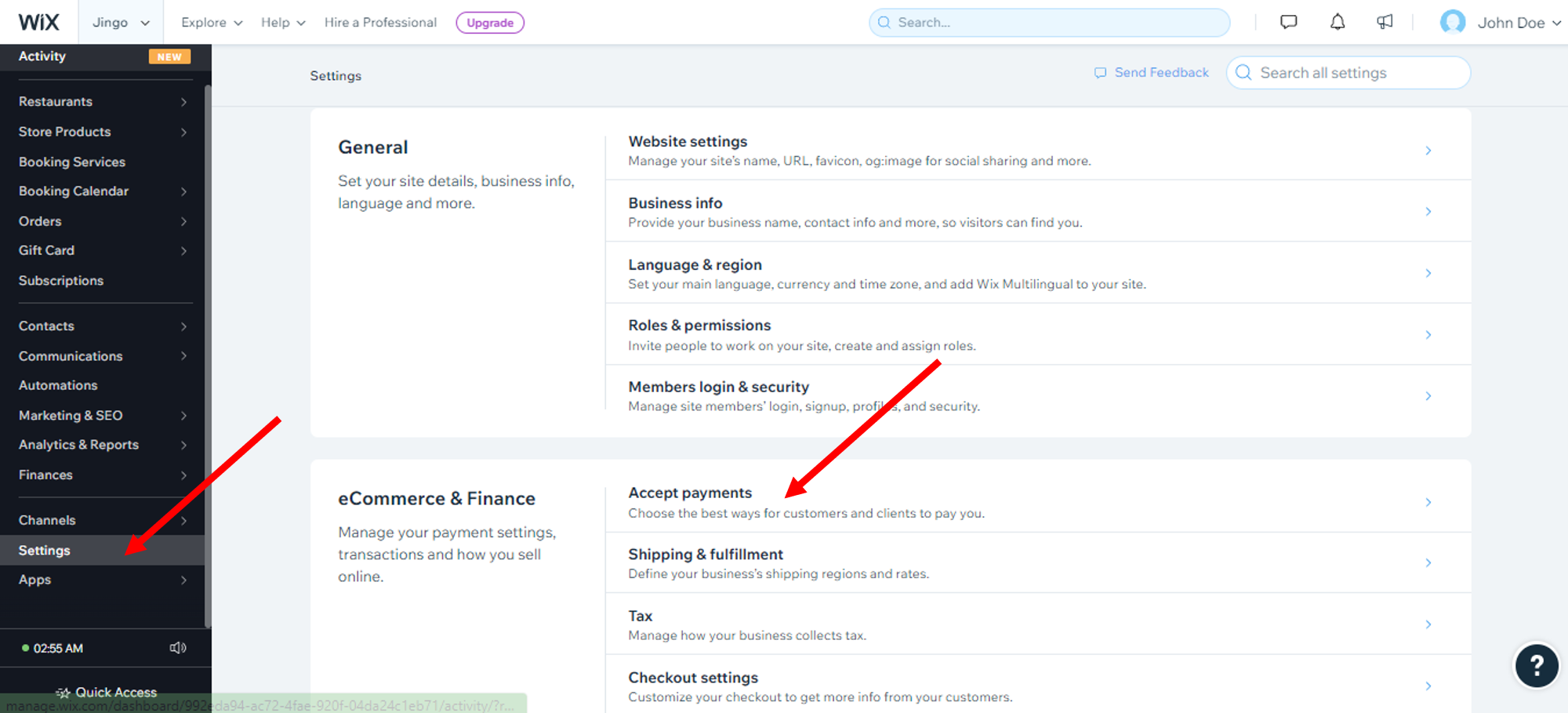 Scroll down and click "See More Payment Options"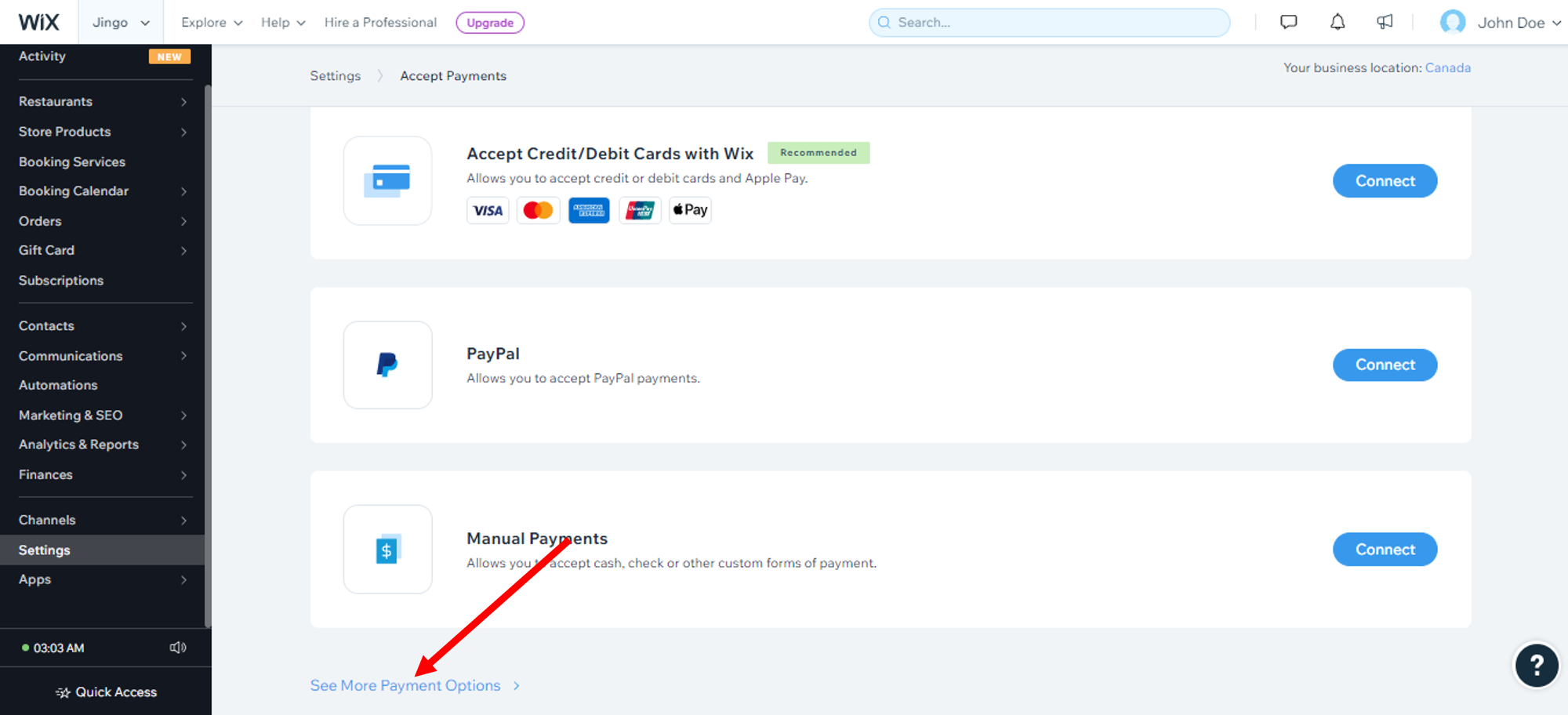 Find FasterPay and click "Connect"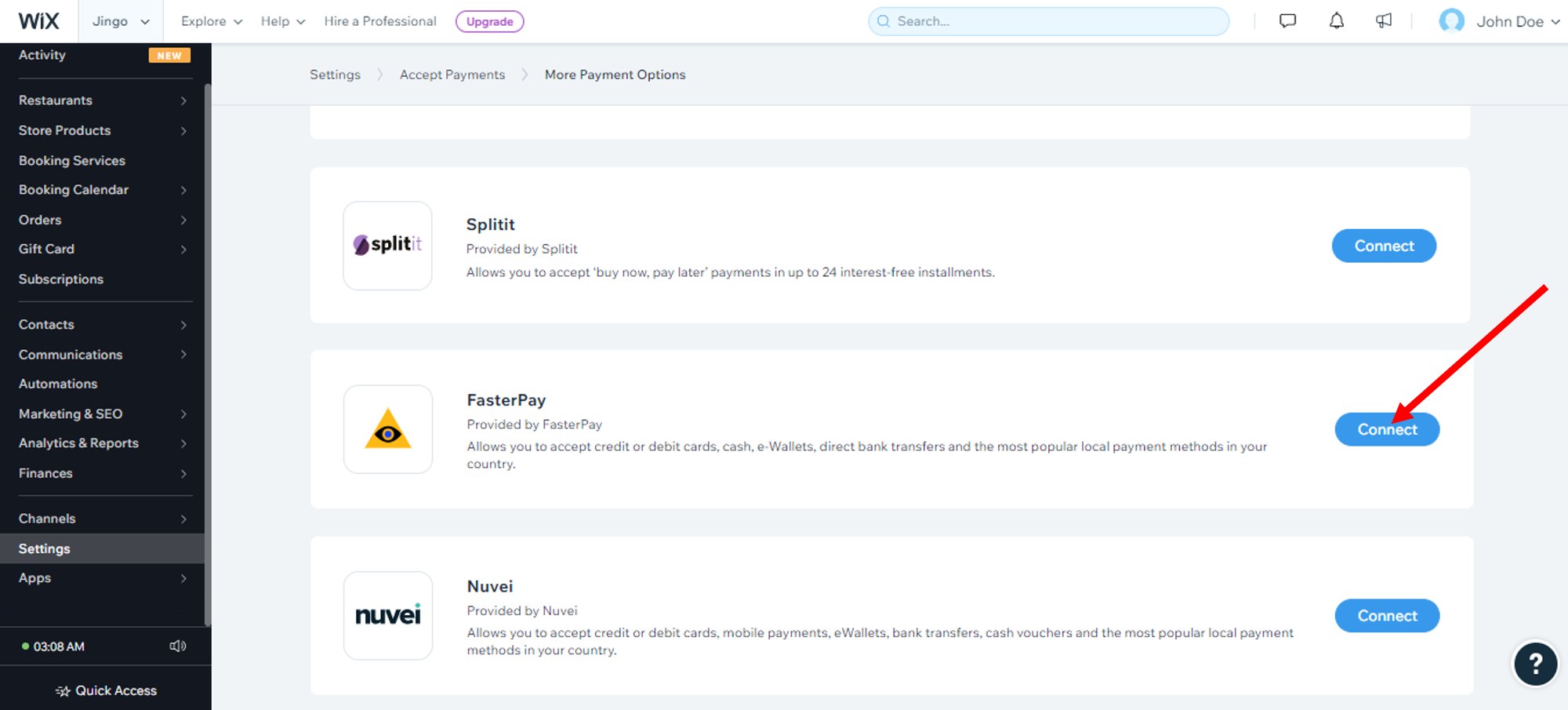 Step 3: Configure the FasterPay app
Configure your FasterPay account
Log in to your FasterPay account.
Go to FasterPay Processing → Integration
In the Integration Type dropdown select "Wix integration secret"
Click "Save settings"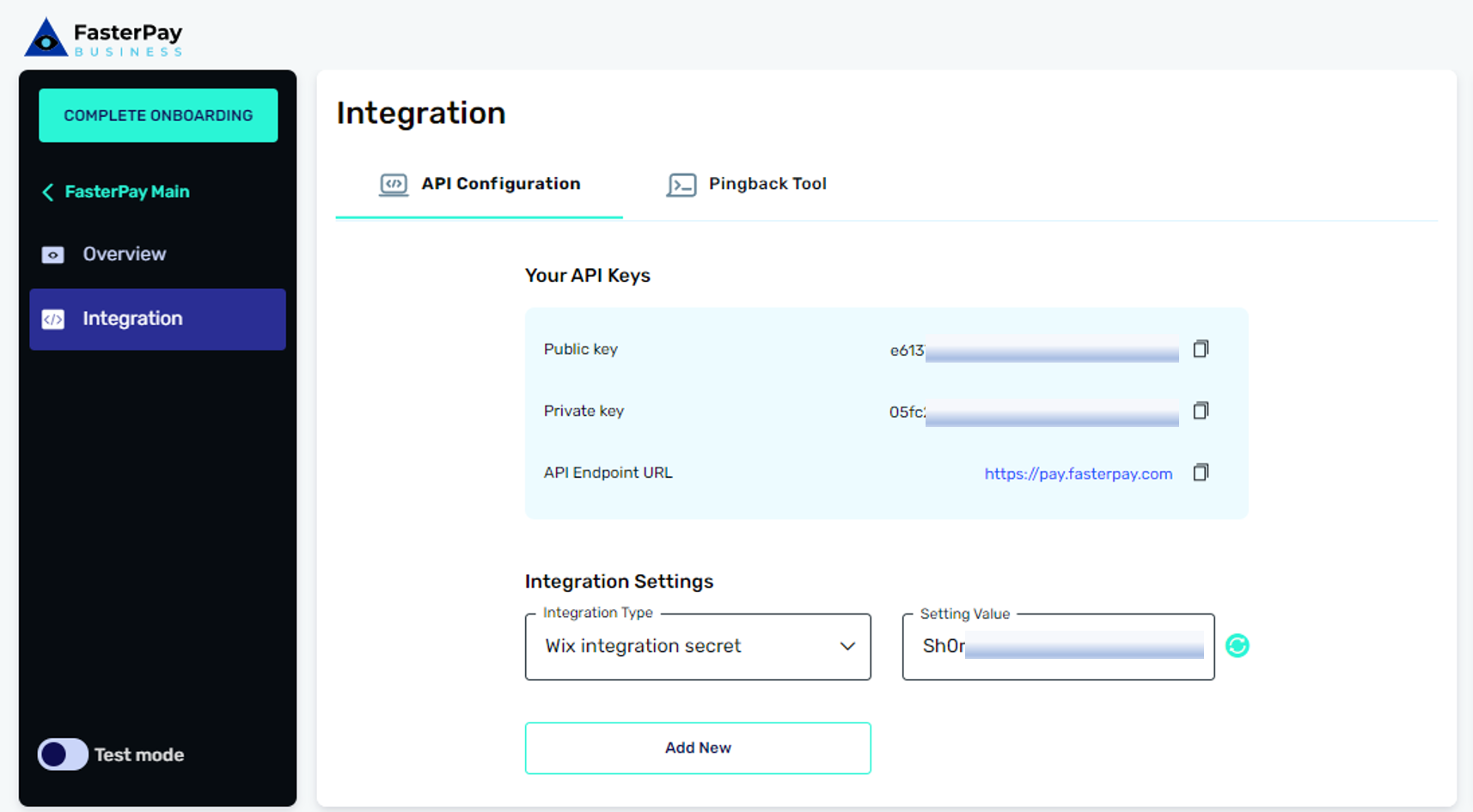 Set Live mode pingback URL to https://integration-hub.fasterpay.com/api/fasterpay/pingback/wix
Configure the FasterPay app in Wix system
Copy and paste the "Public Key" and "Wix integration secret" values into the corresponding fields in your Wix FasterPay app configuration.

Step 4: Let's Go Live!
Once you've completed the setup - it's time to go live with FasterPay!
Complete your Business Account Settings
Log in to your FasterPay account
Go to FasterPay Processing
Go to Overview
Fill in your Business profile
Once your Business profile is approved by our Internal Teams, you will see the following banner on your FasterPay Business Area.