Business Settings
Business Settings refer to the adding / updating information about your business in your FasterPay account.
Business Settings are divided into 2 sections
Business Profile Settings.
Business Model Settings.
---
Business Profile Configuration
A Business Profile contains information about the Business owner, Company Name, Website, Country, Business Registration Number, Payout Information and other information that is required by the FasterPay KYC Team.
You also have to upload some business documents required by the Team to verify the Business.
---
Company Information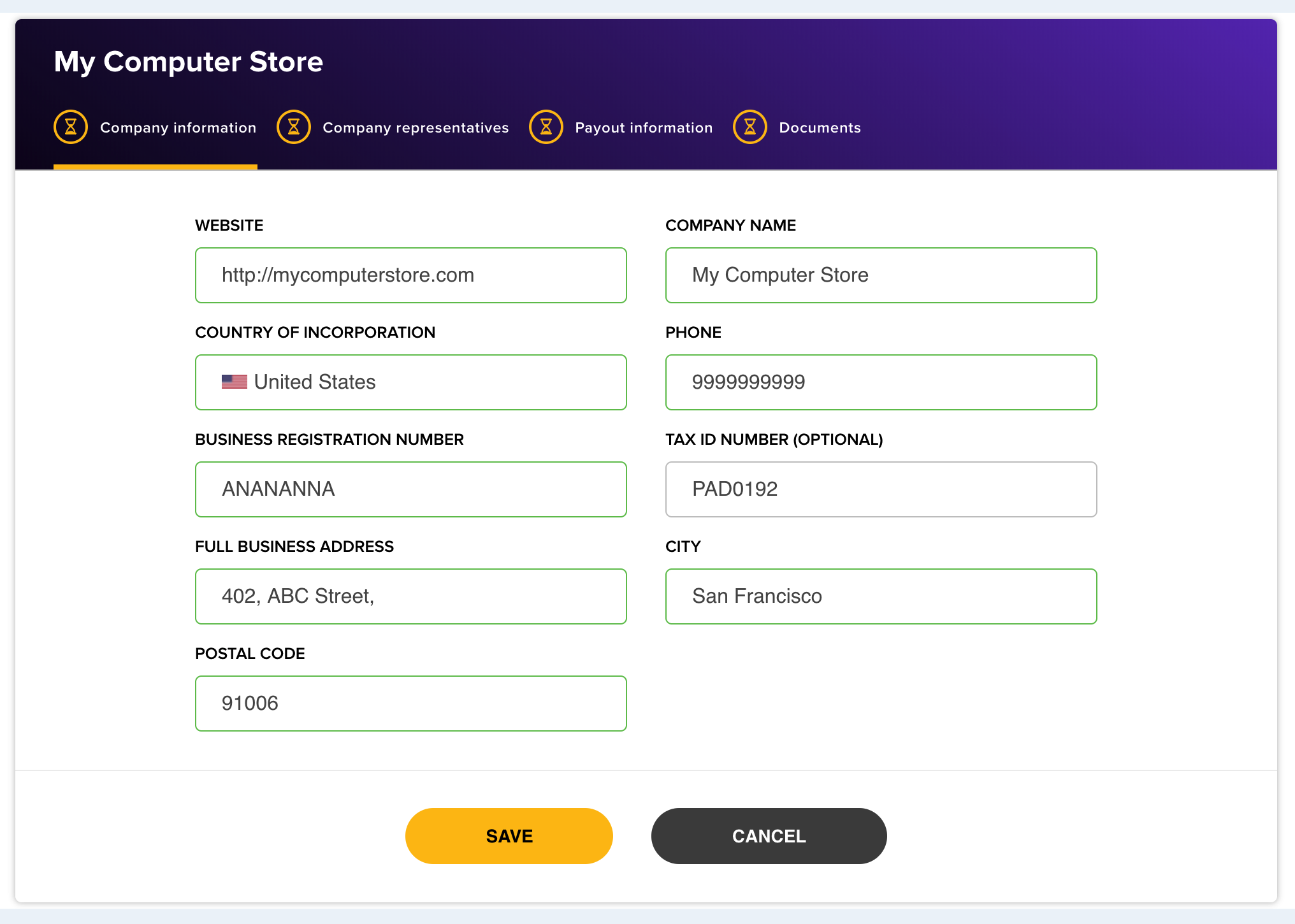 Company Representatives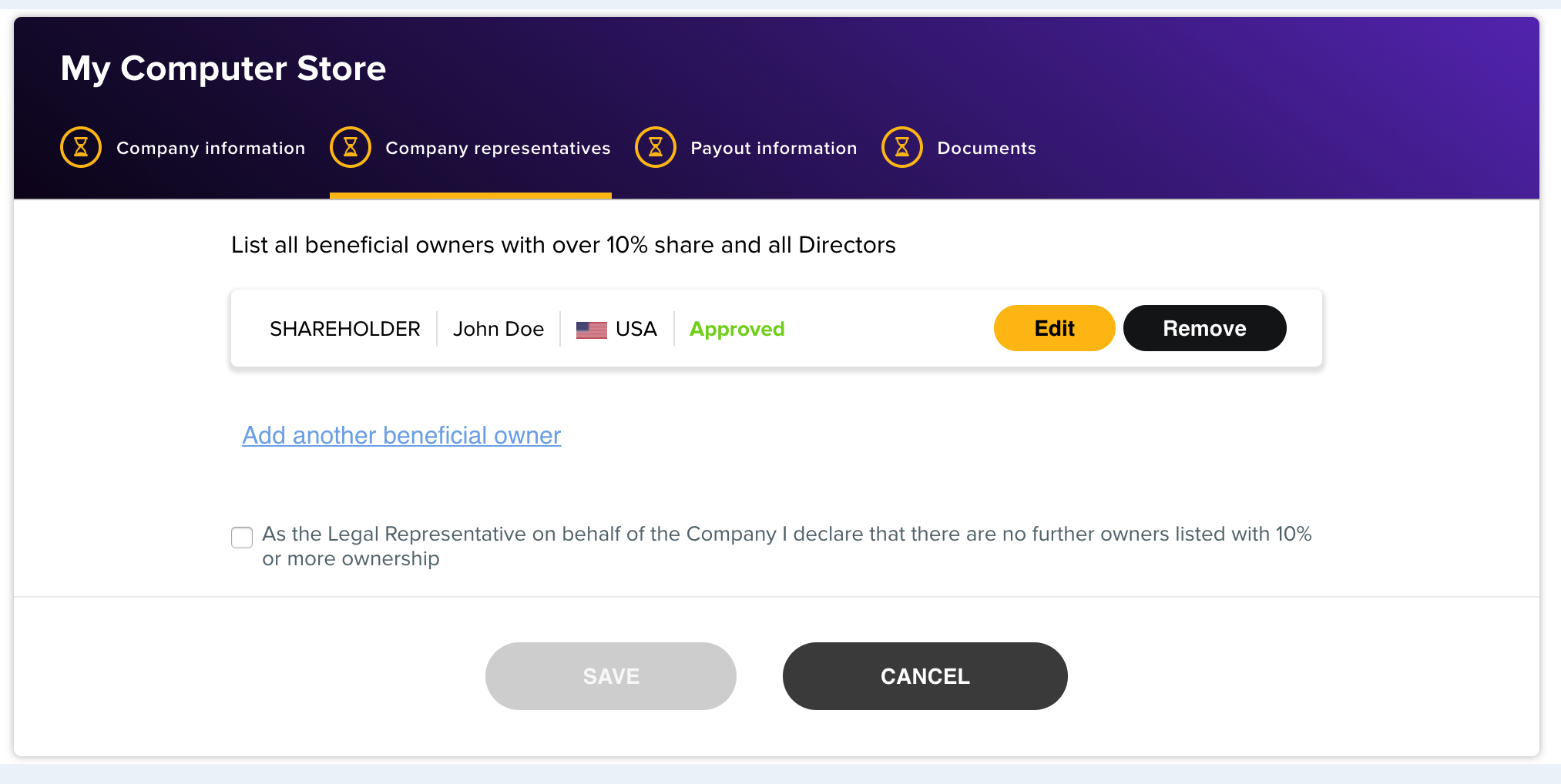 Payout Information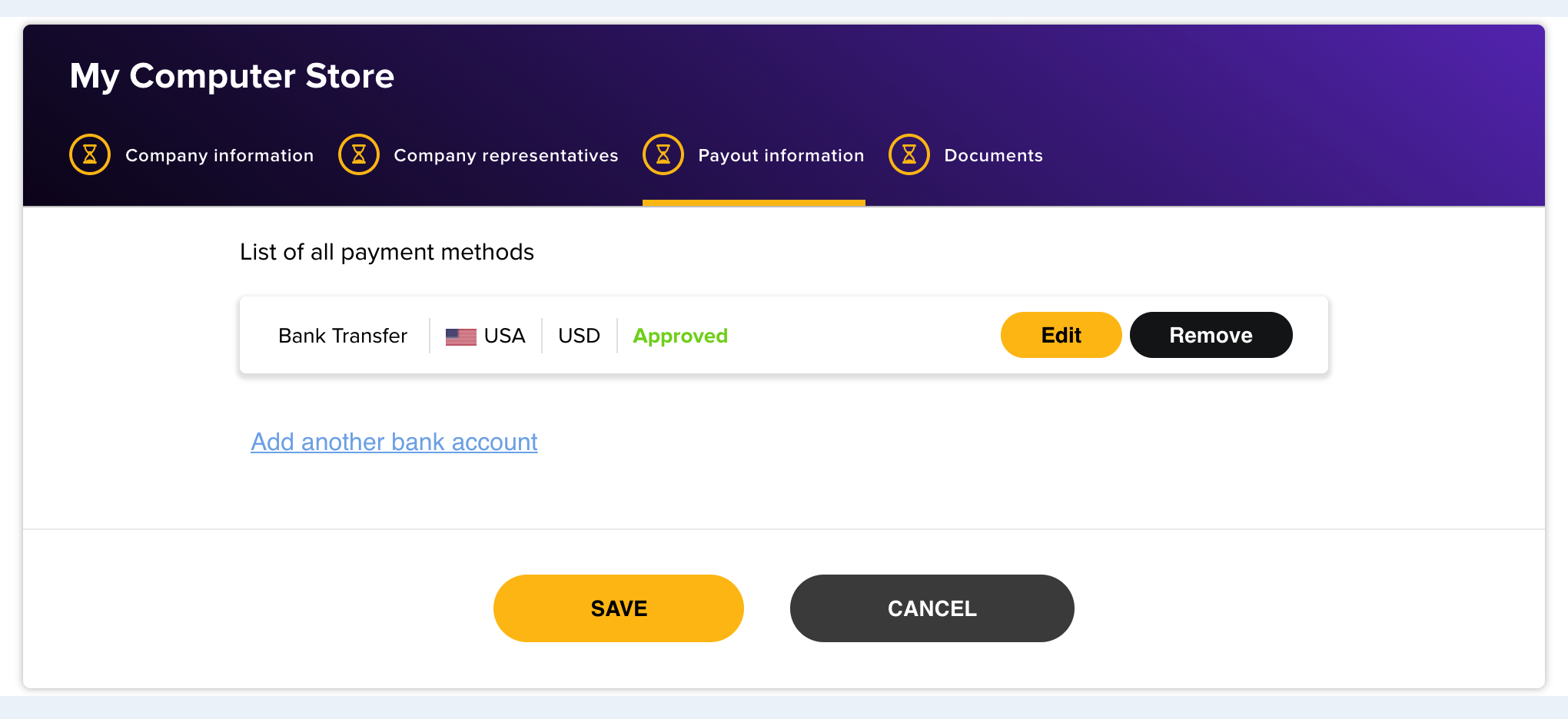 Documents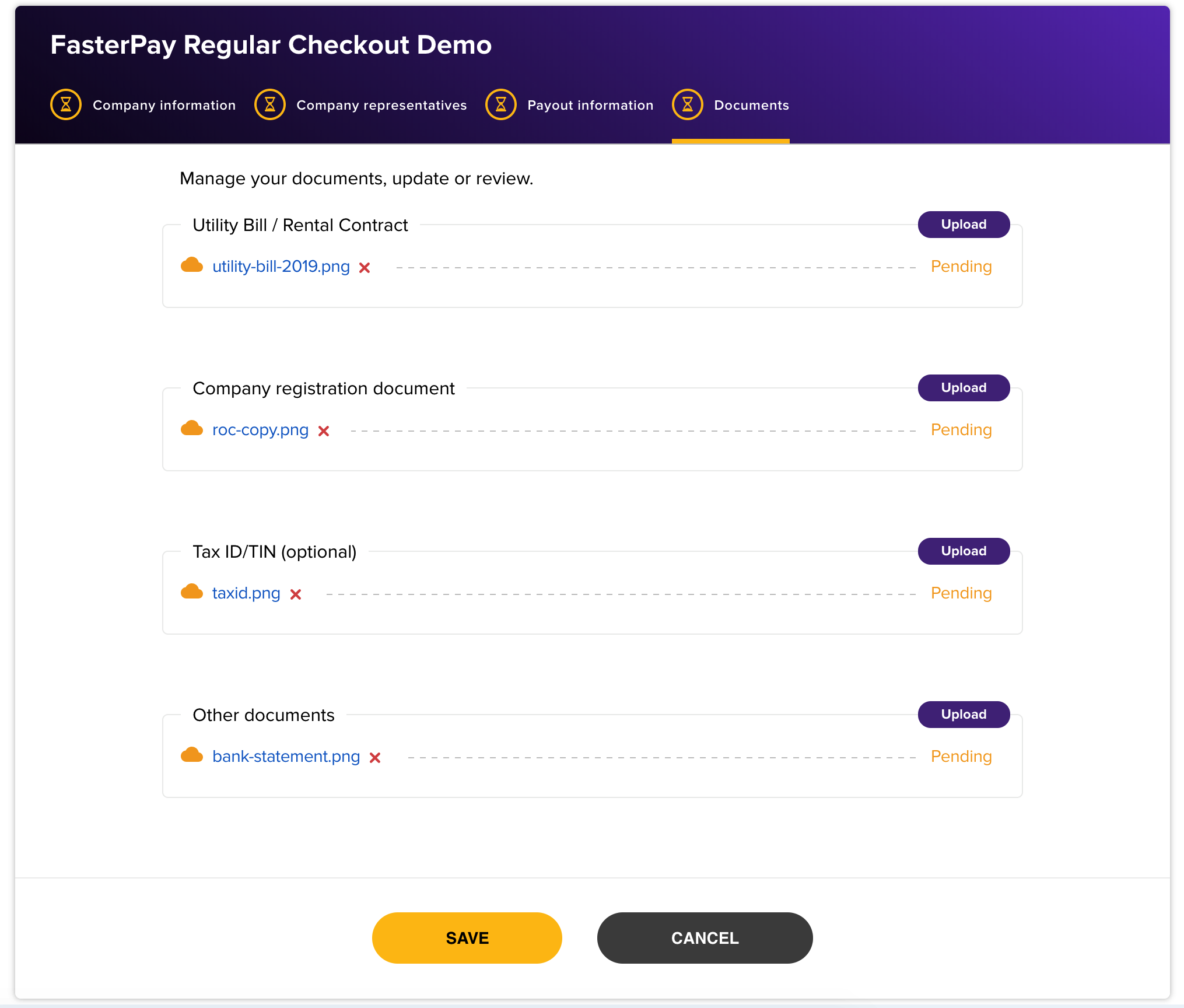 ---
Business Model Configuration
The Business Model consists of information to be used by FasterPay to display the Payment Panel for the User. The Business Model has information about the Business Name, Business Industry / Domain, Monthly Sales Volume, Business & Pingback URLs etc.
You can also customize the payment panel using custom logo, Business Display Name and Description.
Business Model Settings.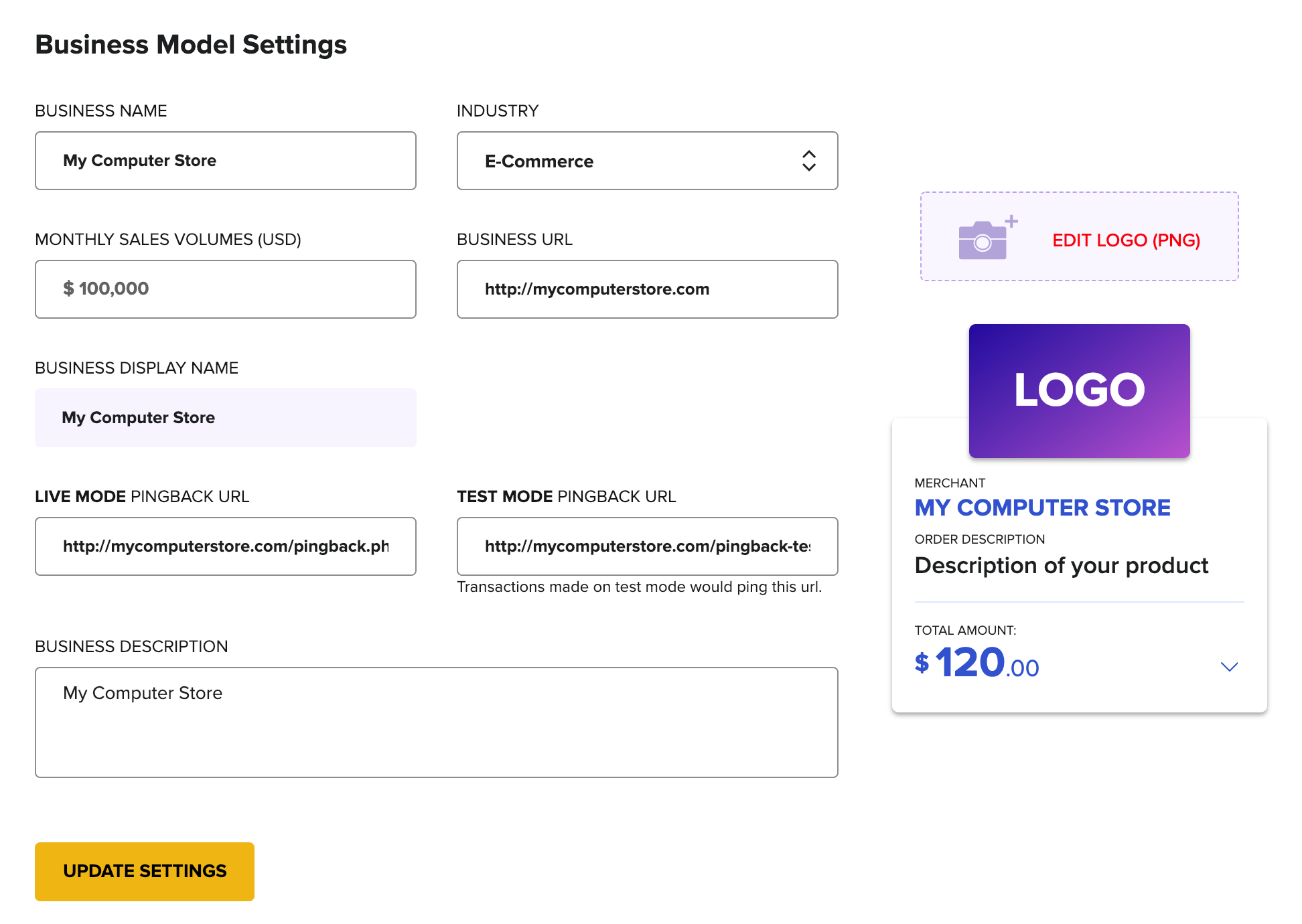 ---
Updating your Business Settings with Ernest
You can also interact with your FasterPay Advisor Ernest who can guide step by step process of adding and submitting relevant information for your Business Settings.
To use Ernest, click on the "Let me help you go live" text on your FasterPay Overview page, you'll be presented with the following screen.
Ernest Onboarding Screen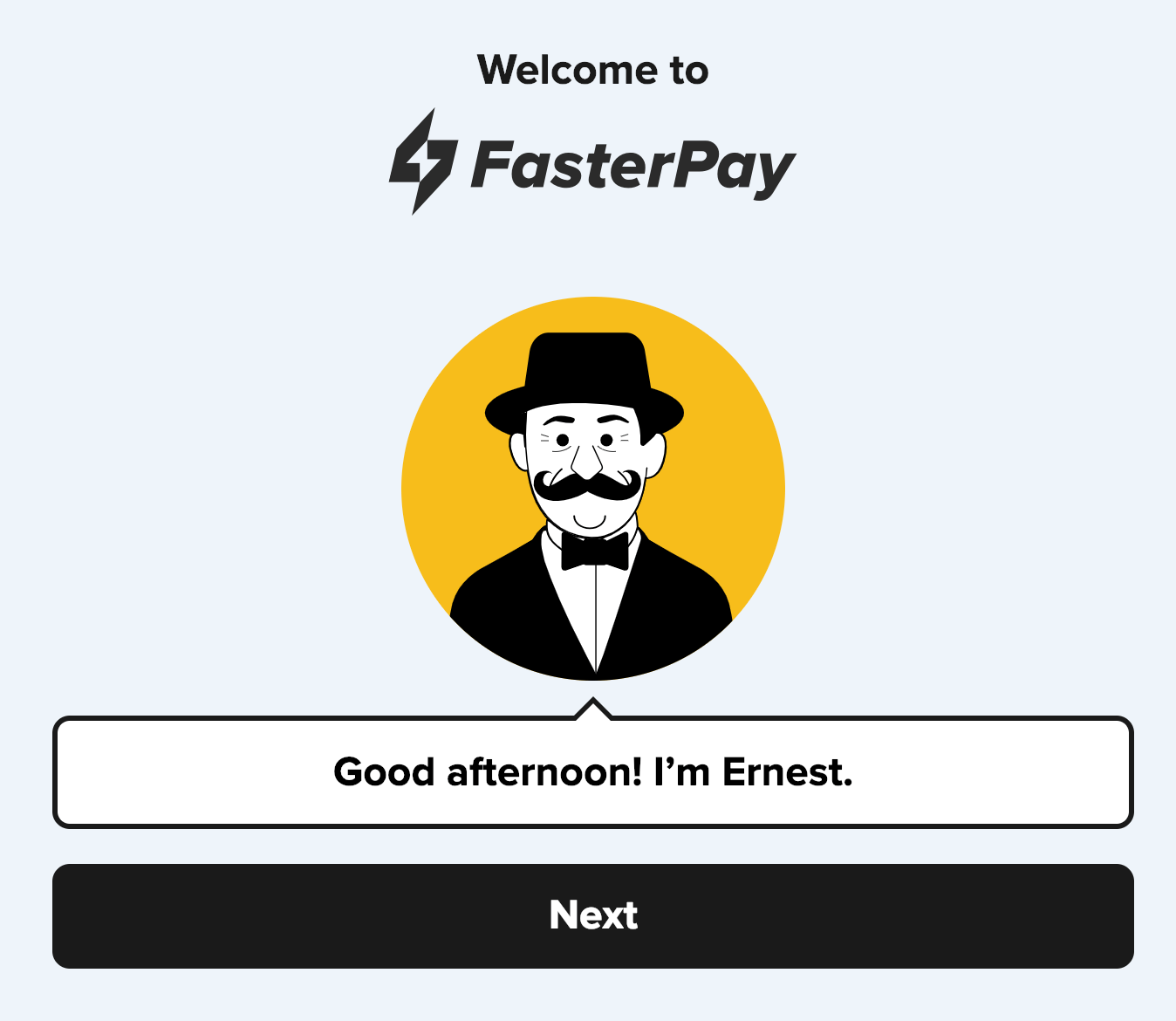 ---
To use FasterPay as a Payment Method, your Business Profile and Business Model should be approved by FasterPay Team. For testing purposes we recommend you to use the Test Mode.

For enabling Test Mode for your account, please follow Enabling Test Mode